The Conception of Superlative Tax Service
Superlative Tax Service is a tax preparation company in the United States, based in Georgia, offering tax preparation services for individuals and small business owners.
Superlative Tax Service began its journey in May of 2016, founded by Hattie Sheppard, who is the Owner/Operator of this business. Ms. Sheppard has over 25 years of experience in the tax preparation industry. The unique difference with Superlative Tax Service in comparison to other tax preparation offices, is that we really care about your time and personal responsibilities, so we strive to meet your needs based upon your schedule and circumstances. There is no need for you to worry about how you will get to us, WE WILL COME TO YOU! Superlative Tax Service will provide due diligence of your tax preparation and go over all crucial information with you step by step to help you understand the tax process and what options are best for you and your family. Superlative Tax Service is an Authorized IRS E-file provider specializing in tax preparation, rapid returns, amendments, extension filing and prior years filing. Superlative Tax Service is a Licensed and Insured business.
Hattie Sheppard – Founder
Hattie Sheppard became intrigued in business and finance management from the first time she took her first business class in the small town of Wayland, New York. When after doing a complete walk through of tax preparation simulation at the age of 18, she knew she had found her niche and hasn't stop doing taxes since. Word quickly surfaced about Hattie's thoroughness to detail and individual insight for each person that she assisted, that it was not long until she had a steady flow of new, loyal and returning customers. Hattie is Diamond Level certified through Liberty Tax Service, as well as an accomplished participant in the IRS "Annual Filing Season Program" demonstrating her commitment to learning new guidelines, due diligence and proper execution of such – has afforded her a garnered respect sought after by many tax preparers and prompted her to establish her own tax preparation business in Superlative Tax Service.
What We Place Confidence In
"A satisfied customer is the best business strategy of all" – Michael LeBoeuf
The Mission of Superlative Tax Service "is to provide personal and business tax preparation to our clients, utilizing the tax laws and mandates that govern proper filing that will accomplish their needs through accuracy, timeliness and equitable prices." Our responsive, well-informed and qualified staff will help motivate, inform and problem-solve for our customers."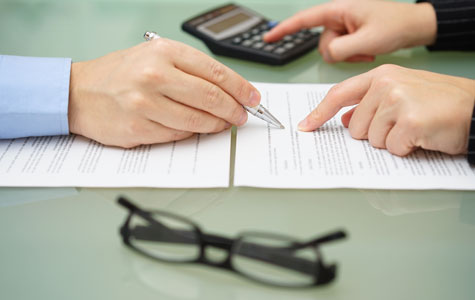 CALL US
EMAIL